Ullastret and its surroundings
All you can see in and around Ullastret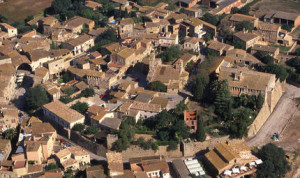 Ullastret is located on a gentle elevation in the middle of an imaginary line that connects La Bisbal and Torroella, on the right bank of the river Daro. It was built with a medieval ramparts structure, well preserved, surrounding a core of narrow streets. In front of the northern part of the wall remains a market square and Gothic wooden roof beams supported by two arches. The Romanesque church of Sant Pere d'Ullastret from the year 899 and a basilica with three naves and three apses, is X-XI centuries.
Up another hill close within two kilometers called St. Andrew there is the fortified settlement of Ullastret, a major Iberian site of seventh century BC. Ullastret was one of the most important Iberian settlements in Catalonia and the Iberians constructed a large space walled and established their own culture vestiges of which can be seen in Ullastret Archaeological Museum, in the Iberian settlement.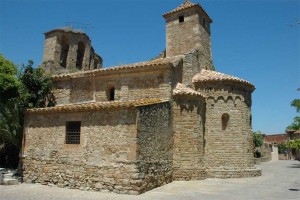 Ullastret has a spectacular view of the Montgrí and the Empordà plain and you are a few minutes drive from Monells, Begur, Pals, Peratallada, La Bisbal and Torroella and not far from places as interesting as Cadaqués, Figueres and Girona or Púbol. And you are in a natural setting, near the Montgrí, Medes Islands and Baix Ter Natural Park, the plains of the Empordà and the Gavarres hills, with all the options of nature, hiking and mountain biking you can imagine.
You are also very close to the best beaches and coves of the Costa Brava where you can enjoy water activities ranging from scuba diving to sailing through the kite surfing, paddle surfing, snorkeling or fishing. Likewise, the sporty're also playing some of the most prestigious golf courses in the country.
Gastronomically you also are in paradise, starting at Ullastret, where you can find the cottage cheese and cheeses from Ca la Nuri, but also with the vineyards of the DO Emporda close by, or the crowd of local producers and craftsmen who give us some of the best meals of our land, some of which you can try at our restaurant.