Make a Reservation
Call us or book 'on-line' with our booking system
Contact
&
book now
A reservation is not final until there is confirmation
You prefer to make your reservation by phone? Give us a call! You will find us between 10 am and 10 pm. Our phone number is (972) 75 71 08. No reservation is final until there is confirmation.
Brunch at Restaurant Ibèric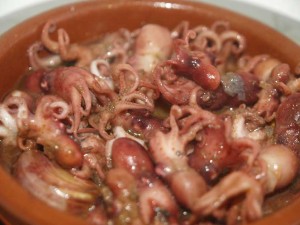 You want to come for brunch at Restaurant Ibèric?
We only serve bruch by order and now you can enjoy it at our terrace. Give us a call: 972 75 71 08.
Hours:From 9 am to 12 (noon).
If you come by bike, we have a place to leave it parked conveniently right next to our terrace.
Rooms: Round table
For a maximum of 14 people
It is a dining room that is separated from the rest of the rooms, with only a large round table. Ideal for groups of up to 14 people.
Rooms: Upper dining room
For a maximum of 14 people
A small dining room for up to 14 people, in an upper part of our dining room, which had previously been part of the original house.
Our main room is on the ground floor, just entering the restaurant, with a capacity for 35 people and is accessed from and gives acces to other areas.
Rooms: La llotja
Open and fully connected with la Sala
This area is directly connected to the main room but is slightly different and can accommodate up to 26 people.
Our summer terrace can accommodate up to 20 people enjoying a meal in the evenings or the shade of umbrellas at lunchtime.
Access to the restaurant, where you will find our menu display and from where you can have a good perspective of our summer terrace.